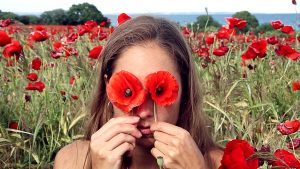 NEWS
Faroese Feast (Færøfejring): interdisciplinary performance, will premiere in March 2020 on the Faroe Islands.
Veninde, hustru, mor – poetic short films, a collaboration with author Adda Lykkeboe, will tour in 2020.
Solo music project TAMSI.
May 6th 2020, Talk at Odder Højskole: "(Not) making it in the art world".
I'm an interdisciplinary artist working in the field of film, music/sound, performance, photography, poetry and cleaning.
I've produced performances, music, music videos, film installations, short films, film/sound for theatre, and several portrait films and I've worked with promotion/SoMe/press contact for several artists and projects.
I finished my bachelor in Fine Art from Utrecht Art Academy with the project "Preparations For The Best Show", which received the Jan Zumbrink Prize.
Since 2015 I've been living in Aarhus South and worked as an artist, previously in the artist duo Apperaat.
Art
As an artist I work with both photography, film, music, sound and performance. I graduated from HKU, Hogeschool voor de Kunsten Utrecht in 2015.
Photography
I photograph with my heart and I see the camera as a part of myself since childhood.I search for the natural beauty.I'm curious and I like to obtain confidence with the people I portray.I do portrait photos, profile photos, creative staged photos and wedding photos. I also cover events, concerts, theatre and more.I've studied art photography at Fatamorgana.
Music
I'm a composer, musician and singer.
I've released three album with the duo Apperaat and one EP with the band Nelson Can.
I'm founder and previous member of the girl punk band Niels På Dåse, which today is known as Nelson Can.
---